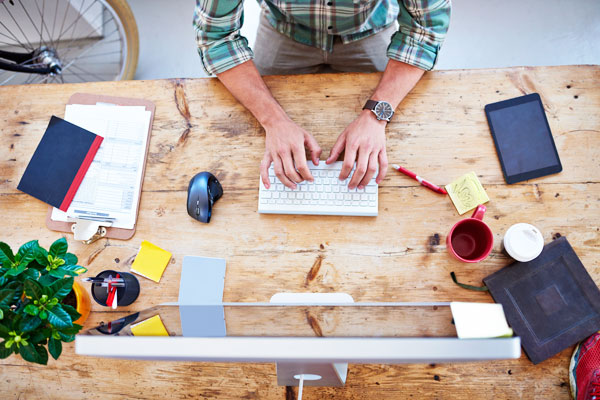 21 Dec

Micro-learning by numbers

By Jess Nolan

We've heard the term banded around for months if not years now. So, why is there so much buzz around micro-learning? Following suit of this digital learning trend, we're going to keep this simple – and let the numbers speak for themselves.

We'll start small…

 1

1 objective is all you need to create a short, effective micro-learning piece. If you keep to one objective then you should automatically reduce your content to what is necessary to achieve that goal. Micro-learning is recommended to be no longer than 4 minutes. If it goes past the 4 minute mark, it's highly likely that you're trying to achieve more than the specified objective and you're cramming too much in. Keeping it simple is the first rule of micro-learning.

3-7

What does 3-7 signify? 3 to 7 minutes is the typical working memory capacity of learners. Not only is it in the interest of time to keep your learning pieces short, it also appeals to the human brain to do so. We learn best in short, focused bursts. Sticking within the 4 minute time frame allows you to encourage a more effective learning experience for everyone.

17

According to recent studies, micro-learning courses make the transfer of learning 17% more efficient. This is in part due to the increased impact of keeping the learning within the attention limits of the learner, as well as due to the requirement of keeping the learning to one clear message.

50

If you are increasing efficiency and effectiveness, it stands to reason that engagement would also enjoy a boost. Studies have shown that micro-learning creates up to 50% more learner engagement. It makes sense, with a refined and clarified message, more efficient learning and reduced time spent sifting through screens of additional content, the learner's attention is bound to be improved. The format of micro-learning also often helps to peak interest, as it is often delivered through video, short activities or similarly digestible, stimulating styles.

70

As the world's workforce grows, ages and shifts, the way in which employers carry out training should shift and adapt too. There are studies which show that 70% of Millennials (typically defined as the generation born between 1986 and 2002) visit YouTube at least once per month. By the year 2025, it is estimated that Millennials will make up 75% of the world's workforce. As video is an ideal format for micro-learning, this only works to boost the need to alter the approach to digital learning to appeal to the audience.

300

By now it's clear that the numbers speak for themselves. However, in addition to figures which say volumes for the effectiveness of micro-learning, there are also significant numbers to consider for the production cost of this type of digital learning. It is estimated that micro-learning courses can be produced in 300% less time and at 50% less cost than traditional courses. This is because of how concise and specific the production process is, compared to lengthier, more complex solutions.

Micro-learning is only one solution and is certainly not a one-size-fits-all solution, but for a vast variety of cases it may be your number one answer.