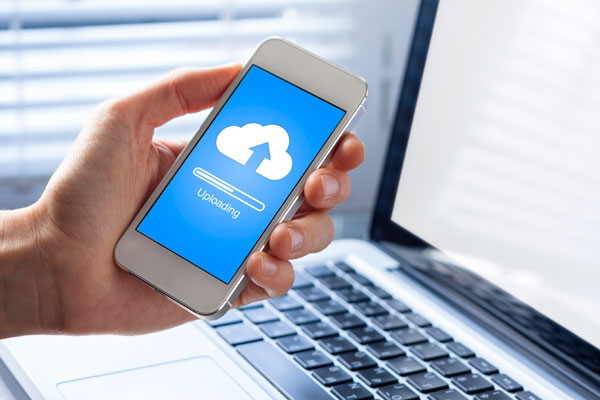 07 Jan

Three e-learning trends for 2019

By Jess Nolan

With the new year in sight, what are the key e-learning trends that we should be looking out for in 2019? Here, we're considering three of the most significant trends set to make a big impact on the e-learning and digital learning industry in the year ahead.

1)   SOCIAL LEARNING – something to shout about.

Like it or loathe it, technology is getting social. Social media has become a fact of modern life for the vast majority, and learning specialists are now trying to take elements from those platforms and include them in their digital solutions. The results are improving as educators and developers learn to utilise the resources available to them and with no signs of slowing down, this is certainly one of the e-learning trends to watch out for.

Social learning can feature leader boards, badges or trophies to collect, comment sections or forums, the ability to see course activities and exams and/or for learners to be able to compare their progress with their peers.

Done right, social learning can help to motivate and engage learners, turning a task, which would have been performed entirely alone into a shared – or even collaborative – experience. Studies have found that a striking 98% of organisations want to encourage their employees to share and acknowledge best practice across their business. Needless to say, there's a clear desire for social learning, so we can expect this to develop dramatically into a consistent e-learning trend now and in the future!

2)   VR & AR – time to get real.

By now, we're sure you're familiar with videos of people making fools of themselves wearing massive headsets and reaching out for invisible objects. Well… Soon that could be you!

Virtual Reality (VR) – the immersive experience in which your screen becomes your world – and Augmented Reality – the projective experience in which your world becomes your screen – have been listed as 'upcoming e-learning trends' in the industry for several years, with little substance to show for the hype they have generated. As a result, you'd be forgiven for assuming that these apparent 'trends' are never going to actually take off. Think again.

It is only recently that the technology to create these experiences has become affordable and accessible enough for the cost of delivery and deployment to be truly worth it. Consequently, the potential for these technologies is set to be unleashed and we predict we'll see massive advances in this area from 2019 onwards.

The technologies would be best implemented in solutions designed for exploring and understanding high-risk environments, complicated procedural activities and technical tasks. Taking the place of branching scenarios and simulations – which currently attempt to offer a solution to such problems – they'll allow learners to work in a realistic environment without exposing them or anyone else to risk. As a result, VR and AR will begin to allow for the mastery of required skills and behaviours in a safe space before asking users to perform the task 'for real'. We think this is set to be the biggest e-learning trend of the year. Grab your headset!

3)   GAMIFICATION – we're serious.

At this point, it's safe to say anyone who works in digital learning is familiar with the concept of 'gamification'. The formal definition: 'adding game-like mechanics to non-game experiences', lends itself to a wide variety of learning purposes so it's hardly a shock that this e-learning trend has been welcomed with open arms in recent years. However, in the future, we're predicting that some of the most effective uses of gamification in digital learning will be sophisticated, and – yep – serious.

It sounds like an oxymoron, seriousness and games… But we promise, it's not. The next level of this longstanding e-learning trend will adopt the same approach as typical gamification, of presenting the content and skills that you want to teach through a game, BUT, the primary objective is to practice or learn a specific skill. Serious games have 5 elements, one of which is gamification, the others are: story, immediate feedback, simulation, and the ultimate goal 'to learn'. While serious games have been around for ages, they're becoming increasingly popular among LMS features, so we're sure we'll be talking about them even more in 2019.

Serious games come with a bunch of advantages: they facilitate reflection, as well as real and safe practice, they improve memorisation and retention, they can encourage behavioural skills such as empathy, defending rights and spreading prosocial, positive attitudes. What's more, they're genuinely popular! In the UK, most learners prefer video games to puzzles, word games or trivial pursuits. As a cherry on top, this type of learning solution has a growing demand which the market is responding to, with the sector predicted to grow at an annual rate of 16.38% between 2015 and 2020. So, for 2019, serious games mean serious business!