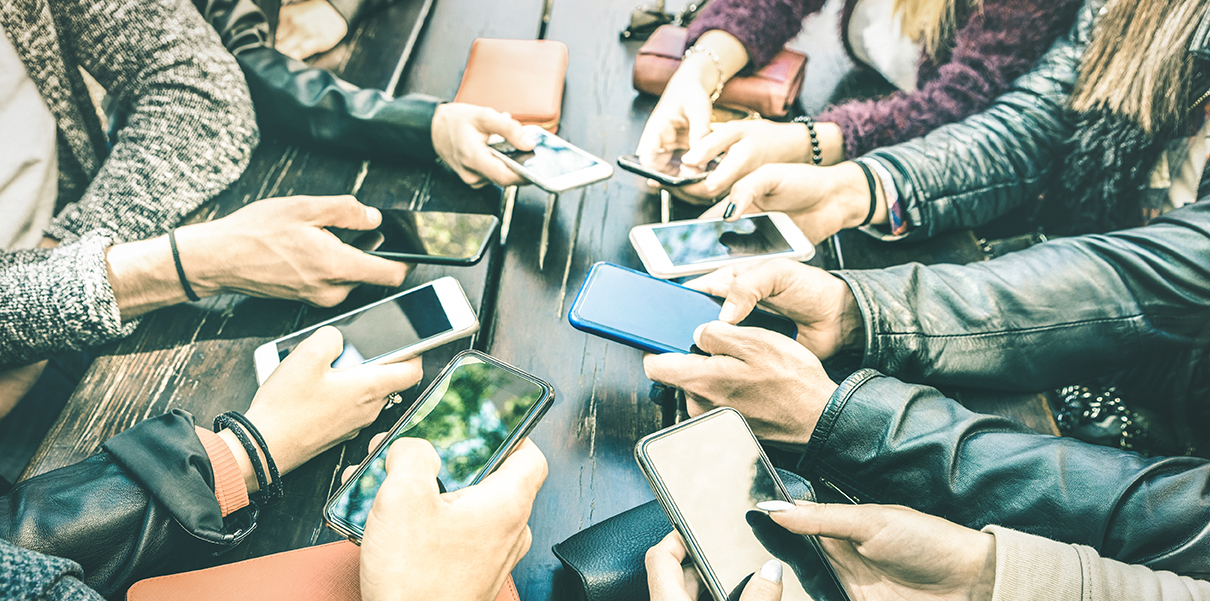 It's time to put Mobile First

With the average employee now spending around three hours per day on their mobile phone, why are some organisations still lagging behind when it comes to offering world-class, mobile first learning?

Mobile is the perfect platform for micro-learning, mobile-first allows employees to access training in bite-sized chunks, at a time and place that's convenient for them.

But with this extensive opportunity to create training solutions that fit seamlessly with employees' daily habits, why are organisations still not taking full advantage?

Let's start by looking at what mobile-first means

Mobile-first, as you might have guessed, means that when we design solutions, we initially design them with a smartphone screen in mind, before scaling up to a larger platform. In user experience terms, this is part of a strategy called 'progressive advancement'.

So, when our training solutions appear on a mobile screen, they're so much more than just shrunken-down variations of a desktop elearning course. Unlike solutions that are designed from the desktop-down, mobile-first solutions optimise functionality for smartphones, creating an intuitive and impactful learning experience.

How do we design mobile-first solutions that pack a punch?

The first thing we need to remember when designing mobile-first solutions is – we are not designing with a desktop computer in mind. It might sound obvious, but it's really easy to overlook the fact that people interact with computers in very different ways to how they interact with smartphones. And, as the user experience is very different, the learning experience has to be designed differently too.

Nothing will switch your trainees off more than interacting with mobile-first training that simply does not feel intuitive on their devices. A well-designed mobile-first experience should be invisible – the trainee shouldn't be thinking about how they access the content, they should just be focused on the actual content itself.

So, let's take a look at some key strategies that'll stop your learners from switching apps.

Think about how people interact with their smartphone and design from there.
To avoid unnatural interactions that jar the learning experience, don't try to replicate a desktop course in miniature.
It's important to consider haptics (how we interact with our phone through touch), scrolling, swiping, tapping and double tapping; so, incorporate these intuitive elements into the design. On the other hand, we associate pop-ups and overlays with ads or cookie acceptances, interrupting the flow of what we're doing.
Take advantage of what's in the smart phone, it's packed full of amazing tech; accelerometers, camera and audio and video recording. These features can all be used to enhance the learning experience.
Keep it simple, keep it lean.
Don't fall into the trap of overdesigning a solution to make it 'better'. Remember, you're designing for the small screen here. With less screen real-estate available, make careful choices about what actually needs to be there. This is a really great opportunity to focus on what you need your learners to actually know or do, and stems from thinking about what your training really needs to achieve. This makes solutions leaner and more impactful.
Considering the hierarchy of elements and information in your training is key.
Your job with mobile-first solutions is to guide the learner on a journey through the content. If you're planning to use scrolling functionalities – where are you putting your title, images and content? Keep in mind that key information should come above the scroll-line (before your user needs to scroll down). Chunking content into small paragraphs, using subheadings, bullet points and text formatting helps to keep a learner engaged. And remember, no one wants to be scrolling endlessly, so keep it concise.
Rethink your content delivery.
Mobile-first solutions are the perfect stage for micro-learning strategies. Think about how your learners will consume the training and work from there. Can your content be delivered as short videos or animations? How about a series of bite-sized articles or a gamified quiz? Maybe your training would be well suited to a podcast-style delivery? Consider the type of training you need your learners to undertake and think about how it can be communicated on-the-go.
World class, mobile first experience
BYG Systems recently worked with one of the largest banks in the world. We created a truly world-class, mobile first experience, to help deliver their annual Cyber Awareness training. Find out how we can help you by contacting Andy Gamble at andy.gamble@bygsystems.com .