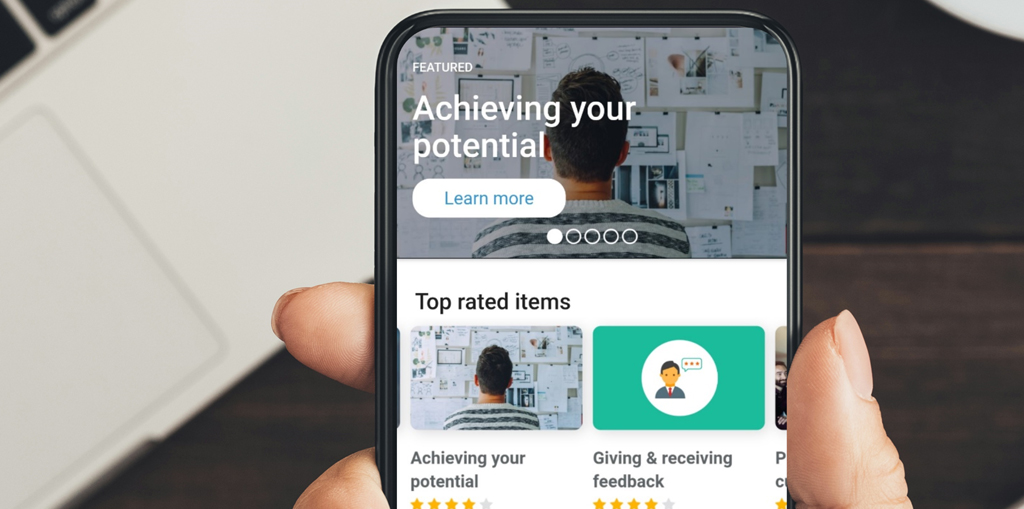 BYG's Pocket App – Powerful learning in your pocket

Today, employees are spending less and less time working at a desk, but access to learning has yet to adapt to this. 

Equally, it's no longer realistic to expect employees to access resources solely via a desktop PC or laptop – people want flexibility and on-the-go support. 

BYG's new Pocket App technology makes it easier than ever to create solutions for learners to access wherever and whenever it suits them. 
Plug in your content with no time needed for design

 

P

resent

 your

 attractively and concisely

 
Provide learners with

 access 

to 

what they need, when they need it

 

Provide an intuitive 

look and feel

,

 requir

ing

 little 

to no 

training

 
Highly flexible 
With Pocket App solutions, there is no need to worry about designing how every bit of information will be presented, pre-built layouts ensure all content immediately looks great. 
Content is organised into topics and can be divided into collections for comprehensive but convenient sets of resources. 
Let your learners access information in a way that suits them.

 

Keep 

content 

fresh with videos and audio clips, text articles, attachments and quizzes.

 

Improve

 knowledge 

retention 

with bite-sized information

,

 

to

 avoid overwhelming users

.

 
A tried, tested and intuitive user experience 
The Pocket App interface is clear and simple. It's so intuitive to use that learners can start exploring with little to no instruction. We know it's frustrating when learners can't find something. The app allows users to favourite content and easily go back to recently accessed information. 
Incredibly easy 
With no need to redesign your existing content to make it work within the app, the Pocket App means you can roll out information quickly. There's no need for a lengthy specification process. Simply identify your content and it can be plugged into the app in surprisingly short timescales. 
Simple to deploy 
If you're already using a Mobile Device Management platform (MDM) or a corporate App store, our Pocket App is extremely easy to deploy to your users' devices.  Once the app is populated with your content, simply test it and release it to your users when ready. 
Flexible, simple and scalable 
Our Pocket App can be used for resources on any subject, in any industry, and the content of your app can be adapted over time to maximise its effectiveness for your users. 
Evolving the app means you get a greater return on investment. Report dashboards let you see what content isn't getting used and change it. Content can be regularly updated so the App is always current with the latest information. 
Cost effective 
With our Pocket App technology, we aren't developing mobile apps from scratch. This means that you can benefit from deploying a ready-made app which looks great and delivers results for your users, at a fraction of the cost. 
BYG are your partner from start to finish, this is where we really stand out. Once your Pocket App solution is deployed, we will help you to make sure it is working effectively for your audience, with ongoing support to ensure the Pocket App continues to deliver value. 
Book a free, no obligations demo today by contacting  Andy Gamble andy.gamble@bygsystems.com or call me on 07368 437 094